Who we are
Poellinger Inc. has a reputation for expertly combining old world techniques, such as plastering, with today's technological advances, including exterior insulation finish systems, acoustical applications and other new products and services.
Poellinger Inc. provides residential and commercial remodeling and new construction projects with lath, plaster, stucco, EIFS, light steel framing, drywall, fireproofing, sprayed acoustic systems, ceramic tile, quarry tile, carpet, wood and wood laminate flooring, and marble. Poellinger Inc. has been using environmentally friendly products and applications for decades and will continue to support advances in "green" building.
Poellinger Inc. is also a supplier of specialty products to the construction industry. We offer wholesale and retail sales of partition systems and construction materials, access panels, carpet and tile.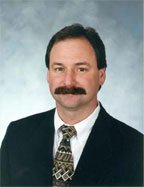 "I am proud of the history of this company and our dedicated, skilled craftsmen," says President Mike Poellinger. "As the construction industry has changed over the years, Poellinger Inc. has changed as well, adding new skills and products. What remains consistent is our commitment to quality, safety and customer satisfaction."