Residential - Projects
Poellinger Inc. will apply the same commitment to quality and customer satisfaction that we dedicate to commercial projects to your residential needs, whether your project is new construction or remodeling, indoor or outdoor, full-service or patching.
---
Chris & Erin Hofland

La Crosse, WI

We feel very fortunate to have had Poellinger, Inc. complete the major renovation to our historic home. Mike and his crew were always reliable, considerate, and completed the work with outstanding craftsmanship. Mike oversaw the project daily and was always just a phone call away whether it was business hours or not. He was able to provide numerous practical suggestions which helped us to cut costs and improve the final product. Undertaking such a large project can be stressful, but we felt comfortable throughout the process. We strongly recommend Poellinger, Inc. to all and will use them again for our future construction projects."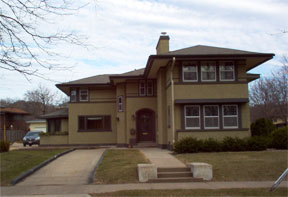 ---
Post & Beam

Vernon County, WI

Poellinger Inc. is pleased to be working on this uniquely beautiful post and beam cabin with dowelled connections in rural Vernon County.