Masonry Restoration
Is your building showing its age? We can give it new life!
Poellinger Inc. has been installing and repairing plaster and stucco on commercial and residential buildings for over 50 years. Recently certified by Cathedral Stone Products to apply Jahn environmentally safe masonry restoration and preservation products, Poellinger Inc. now offers even more options to make your building look its best. These cost-effective, eco-friendly products offer amazing restoration of concrete, stone, brick, plaster, stucco, and mortars to help avoid premature failure of your building.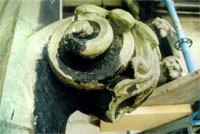 Growth of bacteria, fungi, algae, lichens and mosses contributes significantly to the degradation of many types of construction materials, and can be disfiguring.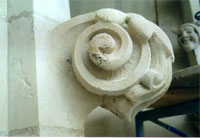 Poellinger Inc. can apply an eco-friendly cleaner that removes organic growth from most surfaces. It lasts at least five times longer than bleach, peroxides and power washing and is safe to use near grass and most landscape plantings.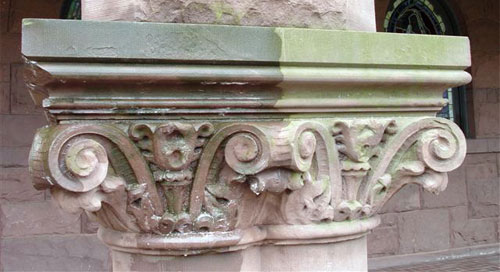 Before (left) & After (right)